Premier 2022 of the "Grand Prix of Medium-Sized Businesses
Since its foundation in 2005, the name EKT GmbH & Co. KG stands for quality and passion in plastics processing.
Since 2010, EKT GmbH & Co. KG as a manufacturer of thermoplastic precision parts, modules and systems has been headquartered in Bad Salzuflen, Germany, and since 2017 EKT CZ k.s. has been active at the Litovel site in the Czech Republic. At the beginning of 2022, the long-standing managing director Volker Scheffels took over the company shares of the previous main shareholder of both EKT companies and was thus able to successfully complete the company succession.

EKT GmbH & Co. KG was first nominated in 2010 for the "Großer Preis des Mittelstandes" of the Oskar Patzelt Foundation, the most important German business award, and has already been honored in different award categories in 2013, 2015 and 2017. As a winner of the previous years, EKT has now been selected as Premier 2022 in the competition "Großer Preis des Mittelstandes". The "Premier" is the highest distinction to be awarded in the competition for an award winner whose award dates back at least two years and who has made significant progress since then.

The company was presented with this prestigious award at a ceremony in Bonn on Oct. 22, 2022, at the conclusion of the 28th nationwide competition. A total of 4,546 small and medium-sized companies as well as business-friendly municipalities and banks from more than 1,400 institutions were nominated for the 28th competition nationwide in 2022.

The EKT Group is a manufacturer of thermoplastic precision parts, modules and systems used primarily in household appliances and medical technology. Its core competencies are injection molding, lasering, screen and pad printing, milling, welding, plasma treatment, joining technologies, as well as various surface finishing processes and the assembly of plastic parts for the household appliances ("white goods"), medical equipment, electrical engineering, heating and sanitary sectors. The company's ongoing goal is to be an innovation leader in process engineering, and it has extensive expertise in single- and two-component film back injection molding and insert molding as special process technologies.

The EKT Group is a strategic supplier for its well-known and internationally active customers in the household appliance and medical technology segment. "The strategic partnership with important customers has allowed the group of companies to grow strongly within the last five years, almost doubling the number of employees and sales," says Volker Scheffels, managing partner.

EKT GmbH & Co. KG currently produces in Bad Salzuflen on 10,000 square meters of production space with around 280 employees. In the Czech Republic, a further 140 employees will be working on what will in future be 7,500 square meters of production space. The site of EKT CZ k.s. in the Czech Republic is currently being considerably expanded and production capacity can thus be doubled.

EKT attaches great importance to sustainable management and uses the latest energy- and CO2-saving machine and plant technology. The company is also a founding member of the IHK climate initiative "gemeinsam klimaneutral 2030" ("jointly climate neutral 2030") of companies in East Westphalia-Lippe and meets the criteria of the German Sustainability Code (DNK).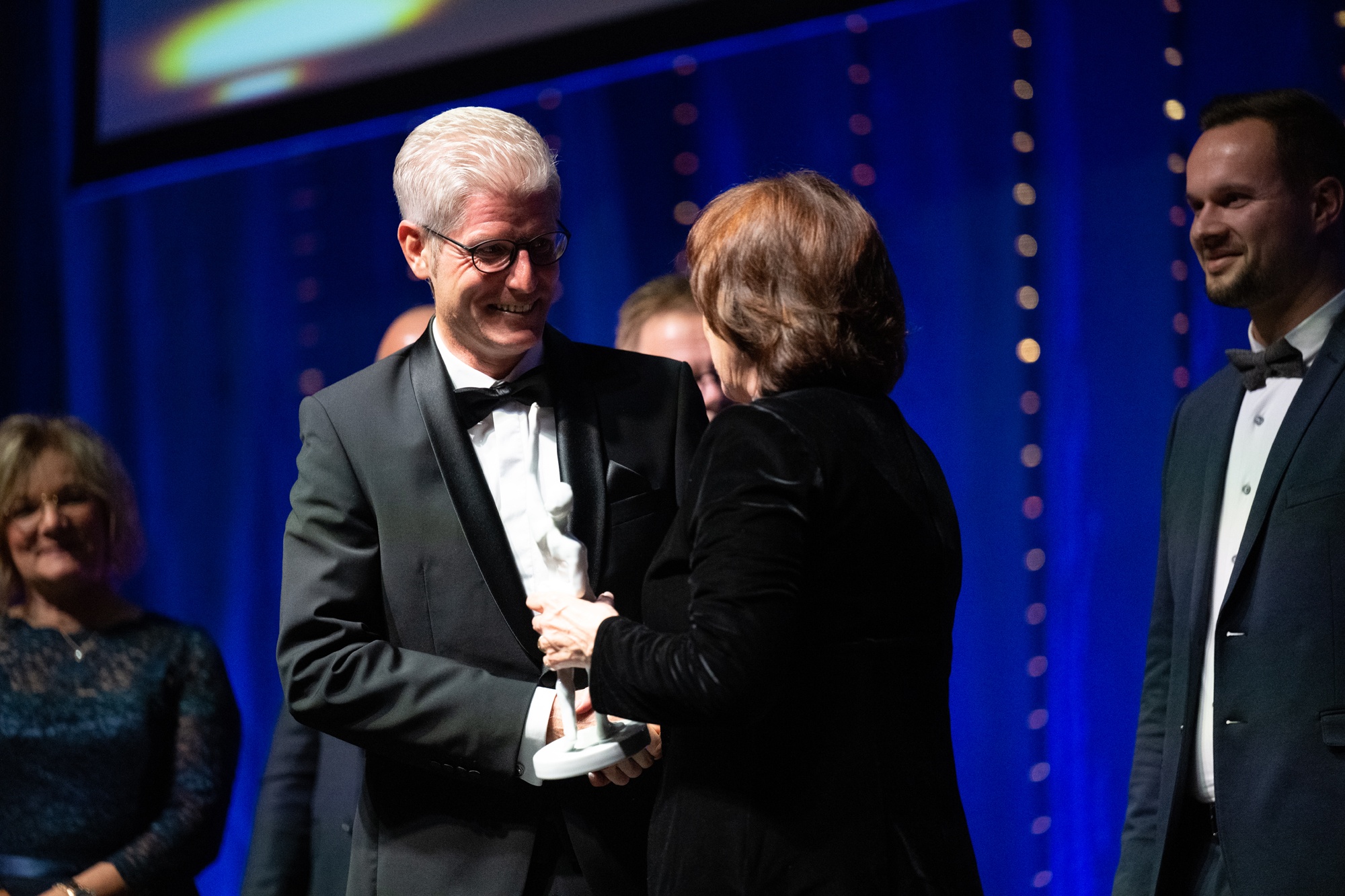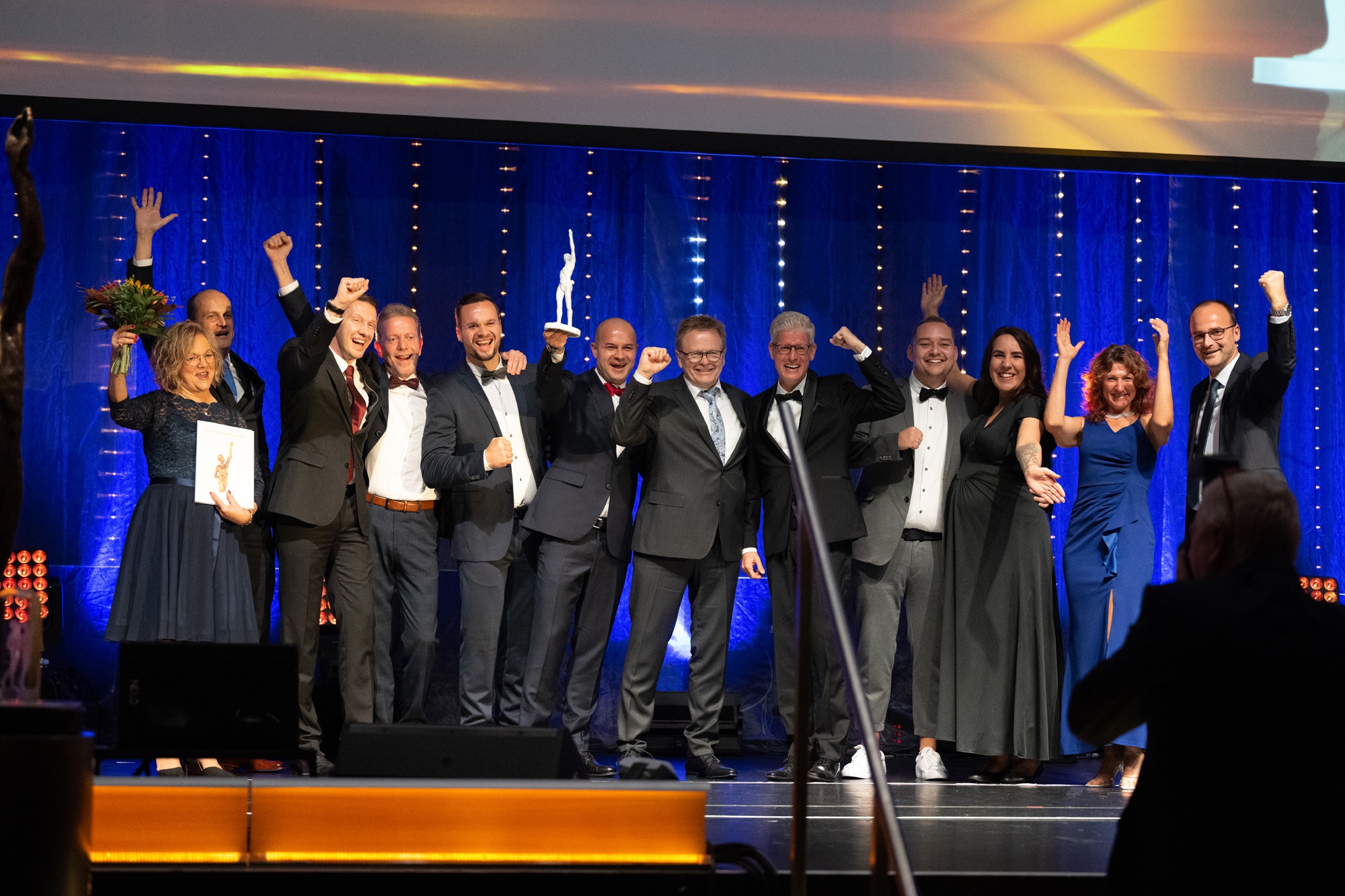 Presentation of the award to Volker Scheffels
Volker Scheffels and his management team after the award ceremony